In 1985, operations were shifted to Kalhatty, near Ooty, and the NILGIRIS HANG GLIDING CENTRE was launched: training courses and Hang Gliding competitions were held every year during the summer season for a decade.
Throughout this pioneering period, RAJ HAMSA has been manufacturing HIGH QUALITY AERONAUTICAL EQUIPMENT, supplying Individuals, Civil Organisations and, to a large extent, DEFENCE ADVENTURE FOUNDATIONS.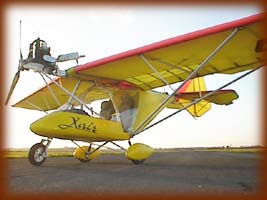 In 1993, responding to the acute shortage of LIGHT AIRCRAFT in the Country, RAJ HAMSA launched an entirely new line of products in the form of 3-AXIS CONVENTIONAL CONTROLS MICROLIGHT AIRCRAFT. This exercise was to a large extent co-ordinated by Mr. S. Karivaradhan, the late Managing Director of LAKSHMI MILLS (a leading group of Industries based at Coimbatore), and also a dedicated car racing and flying enthusiast. This was the beginning for the X-AIR, which was to become one of the Microlights manufactured in the largest numbers world-wide: today, more than 1300 X-AIRs ARE FLYING ALL OVER THE WORLD! This fact alone attests to the popularity and reliability of the aircraft. Out of these, approximately 60 X-AIRs are flying in India and each of these aircraft after induction has been giving excellent, trouble-free performance, thus upholding our reputation.
At present, we have a regular EXPORT market on a permanent contract basis. We also have regular outlets in the DOMESTIC market for the Defense (Navy, Army, Air Force, NCC), Coast Guards, Police as well as for private Individuals, Holiday Resorts etc..)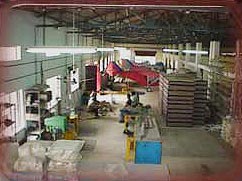 S
ince 1993, RAJ HAMSA is an Indian Private Limited Company, with its Registered Office and Factory located at BANGALORE, Karnataka, the City of Aviation "par excellence" in India, an ideal place to meet our production commitments: we have a reliable team of dedicated and quality conscious TECHNICIANS, well able to meet the challenging task of production and, thanks to them, we have always been able to meet our production targets.
N
ow, strong of a
BRITISH Section "S" CERTIFICATION
for all models, as well as an
LSA CERTIFICATION
for the "H" (Hanuman), we are taking steps to further increase our production capacity and cater for the increasing demand, particularly from EUROPE (Distribution Societe
RANDKAR
), the NORTH AMERICAN CONTINENT (Distribution
X-AIR LLC
, USA &
SPEEDWING
, Canada) and AUSTRALIA (Distribution
M.COATES
) : our aircraft are regularly participating with success in the most prestigious AIR-SHOWS in the USA i.e. SUN & FUN and SEBRING in Florida as well as OSHKOSH, Wisconsin.